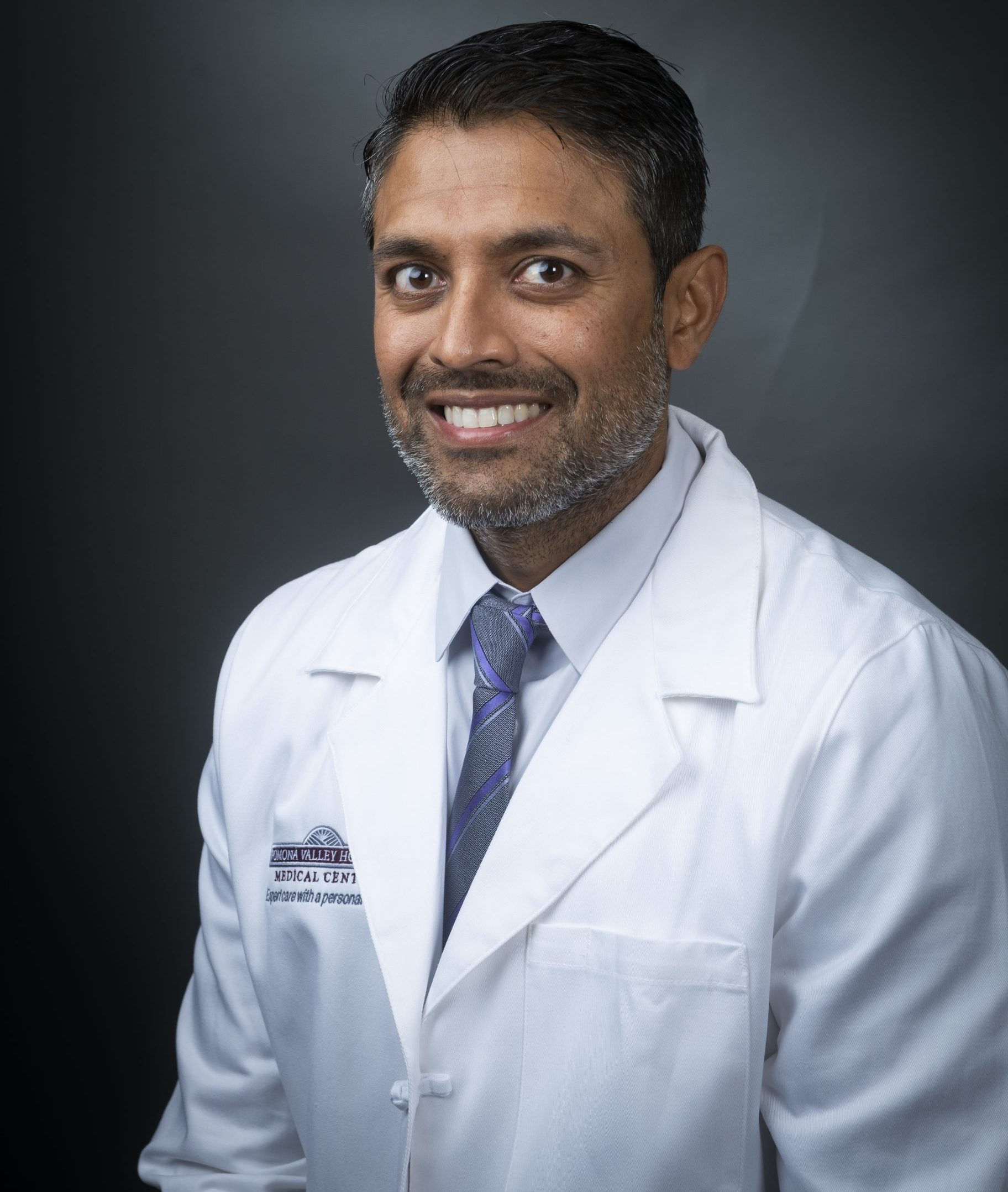 Nirav Amin, MD
Board Certified Orthopedic Surgeon
Dr. Nirav Amin serves as an Associate Professor at Pomona Valley Hospital. Dr. Amin completed medical school and residency at Drexel University College of Medicine and dual fellowships at both Cleveland Clinic (Sports Medicine) and Lenox Hill Hospital (Under Drs. Scuderi and Cusher). He has served or currently serves as a PI over 9 projects and is involved in several FDA studies. He was recently named into the ASES society as a candidate member and leads several protocols on opioid-sparing techniques in orthopedic surgery.
In an era of advanced medical technology, our goal is to provide patients with optimal outcomes through cutting-edge technologies.
Whether is providing in-office arthroscopy to patients to expedite diagnosis and treatment, cryoneurolysis to nerves to reduce knee pain after total knee arthroplasty, or providing platforms of opioid minimization platforms.  We are a vibrant energized group of surgeons and medical staff, our number one mission is to ensure the best possible care we can provide, treating each and every patient as our own.
We promise to be transparent throughout the experience and offer unique solutions such as mechenzymal cell treatment (some refer to as stem cells), PRP, and other modalities with scientific bases with literature written by our own staff.