Hear From Some of Our Patients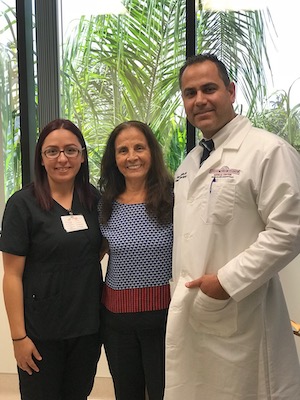 It has been a blessing for us to have reached the hands of Dr. Basmajian. He is a True Doctor in every sense of the word. He is very much a human, a professional with great sense of attention. Along with all of his staff, he is very dedicated to each one of his patients.
We are very happy to have found him. If we had not found him, I believe that I wouldn't be able to walk at this time. Dr. Basmajian did everything possible so that I can walk normally and live my life pain free. I can't find the words to say or even express my gratitude for Dr. Basmajian and his staff.
Thank you so much for all the attention that you have given me.  I am immensely grateful, thank you Dr. Basmajian.
~Alicia
---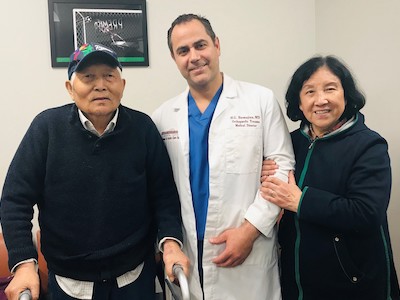 I am an 82-year-old senior. I was very happy to have Dr. Basmajian as my surgeon. He's very professional and humble. He treated me very well. I thought I would not be able to stand again with my hip fracture. However, with Dr. Basmajian I stood up again on the second day after surgery and I walked well only two weeks later.
My whole family feels so lucky and blessed to meet Dr. Basmajian. Thank you!
~Angel
---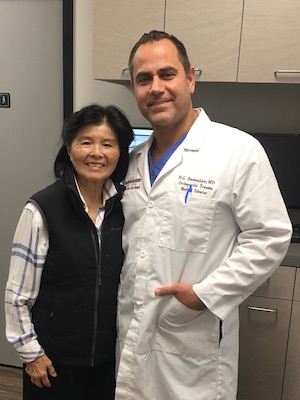 On Dr. Basmajian's YouTube video, he says he "loves hip surgery because it gives people back their lives, because it gives people back their mobility."
And that's exactly what he did for my mom. He's an amazing doctor who works miracles. He gave my mom back her life. And by giving her back her life, he gave all of us (her whole family) back our lives.
She never imagined she would be able to walk again.
~Evangeline