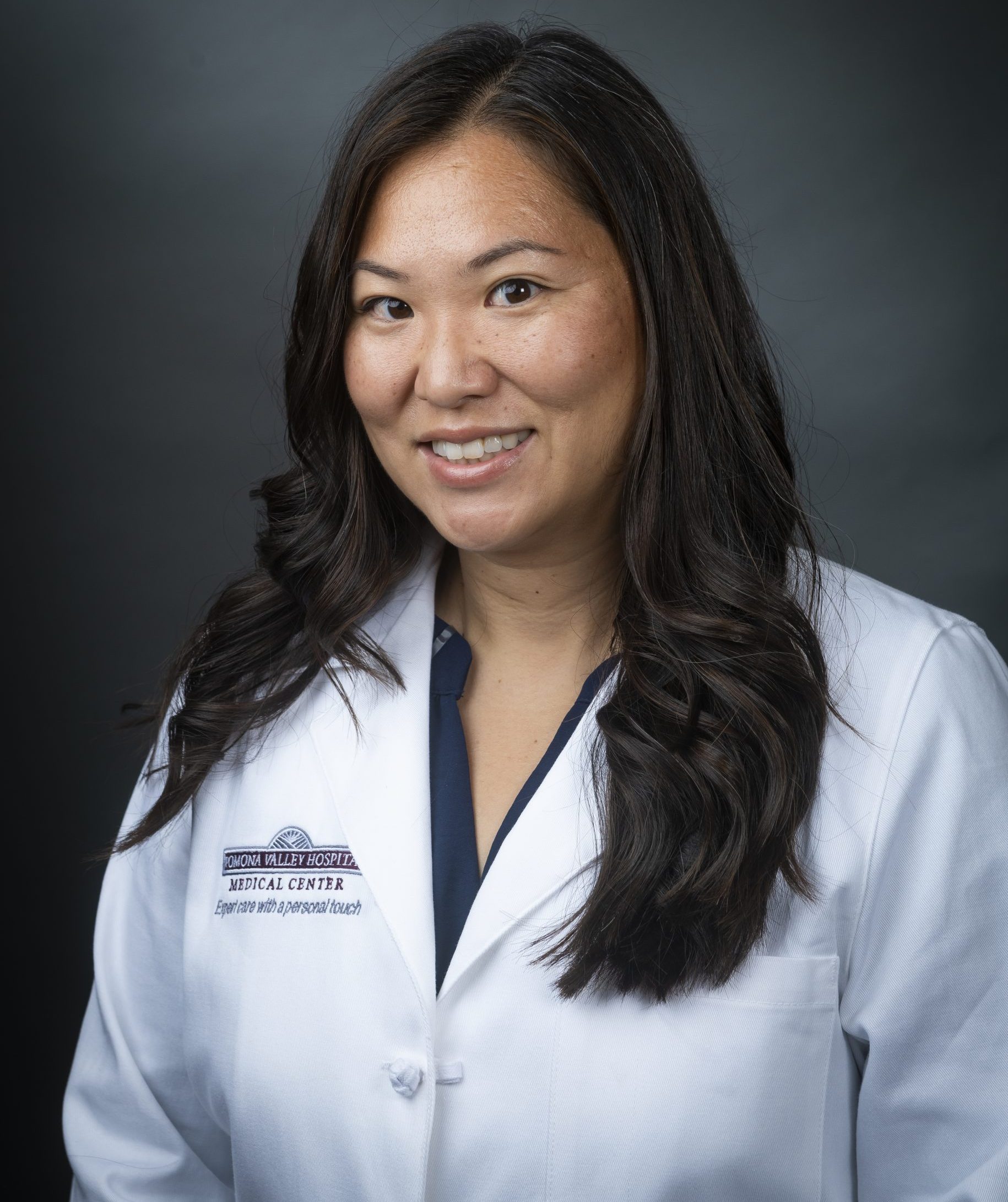 Joana Lu, PA-C
Orthopaedic Physician Assistant
Joana joined the Premier Orthopaedic Team at the opening of the trauma center at Pomona Valley Hospital Medical Center (PVHMC) in 2017. She completed her undergraduate training from the University of California, Irvine, and subsequently received extensive training from Loma Linda University, where she earned a Master's Degree in Physician Assistant Sciences. Prior to joining our team, she worked as a primary care provider managing a variety of medical conditions. A special interest in orthopaedics and surgery brought her to PVHMC, where her training and background is currently utilized to serve patients who suffer from traumatic injuries.
Joana is not one to shy away from new challenges. She is invigorated by the opportunity to build a high-level orthopaedic trauma program at PVHMC. Her focus of care is obtaining an accurate diagnosis with efficiency in getting patients to treatment and rehabilitation. Joana believes in a team-based approach to patient care in order to deliver expert medical services with greater patient involvement. Patient education is a priority.
Additionally, she endeavors to fortify and expand the role of physician assistants in today's changing medical environment. She is a clinical preceptor for physician assistant students from Western University and Loma Linda University. She is a member of the American Academy of Physician Assistants. She also has research interest in the field of orthopaedics.
Specialties
Orthopaedic Trauma​
Fractures of the Upper and Lower Extremities
Sports Medicine
​Knee Reconstruction
Shoulder Reconstruction
Hip Reconstruction
Research
Basmajian HG, Liu J, Farmer T, Agarwalla A, Lu J, Amin N. Liposomal Bupivacaine for Postoperative Pain Control in Fragility Intertrochanteric Hip Fractures.
J Orthop Trauma. Mar 2020.